Free standard shipping to addresses in the continental US and Canada only (taxes and duties not included).
Discounted shipping to Hawaii and Alaska. All other locations as quoted. Please call for details.
All prices in USD.
Can Rotator - 14.5 OZ - Snow White - Stack
See Additional Images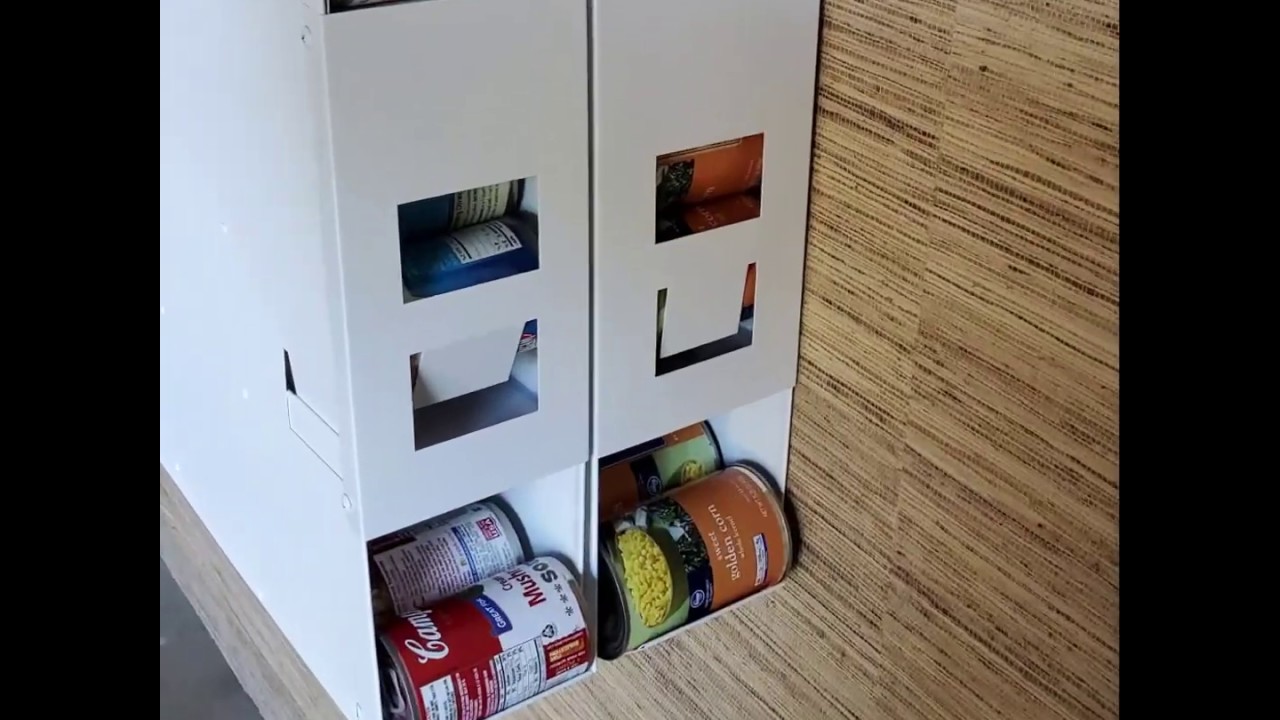 Large quantity canned food storage and rotation system
Perfect for buying cans by the case.
Great for canned dog food!
Made from all steel and powder coated for durability.
Multiple Colors now available with more to come.
Easily mount to the wall with included bracket.
Ideal for walls in pantries, storage rooms, porches, or kitchens.
Double stack out from the wall for even more storage.

Warning – Do not stack more than two units out from the wall.

Can be set on shelfs or racks.
The cans of food in the images are for demonstration purposes only and are not included in the sale.
Current sizes available:
14.5 – 15 oz cans – Holds 31 cans - 23" x 18" x 5.25"
(Example – refried beans, corn, green beans)
10.5 oz cans – Holds 36 cans - 23" x 18" x 4.75"
(Example: Campbell's soups, Cream of Mushroom)
**Please confirm can size before ordering**
Brackets
Each unit comes with a bracket. You Select Wall or Stack.
Wall bracket attaches to the wall with screws and fasteners and allows the unit to hang from the wall
Stack Bracket attaches to a unit already hanging on the wall to allow the second unit to hang from the first. They are stacked out from the wall.
**Remember - only stack one unit to the first. Or only two out from the wall. Stacking more than that can damage them.**
Made in the USA
(Please allow 1-2 weeks for delivery)